Wedding at Rocabella Hotel
wedding photographer in santorini greece | anna roussos
wedding in santorini greece
When the idea of a destination wedding in Greece keeps playing on your heartstrings, then this gorgeous Santorini wedding at the Rocabella hotel is everything you want to look at!
From stylish bride's Inbal Dror perfect wedding dress to her Valentino studded gold wedding shoes, and from the handsome groom channeling the absolute dash of Mr. Bond, to the indigo dresses of Kristin's bridesmaids and Andrew's groomsmen black-tie looks, these vows scream wedding destination inspiration and vogue!
You've probably spent hours spying on the immaculate views over the dizzying caldera of Santorini island on Pinterest, so let me just say that Rocabella Hotel isn't just your absolute chi-chi resort, but a destination wedding goals backdrop for some breathtaking wedding portraits! Get in all the loving of Kristin and Andrew's Big Day right this way!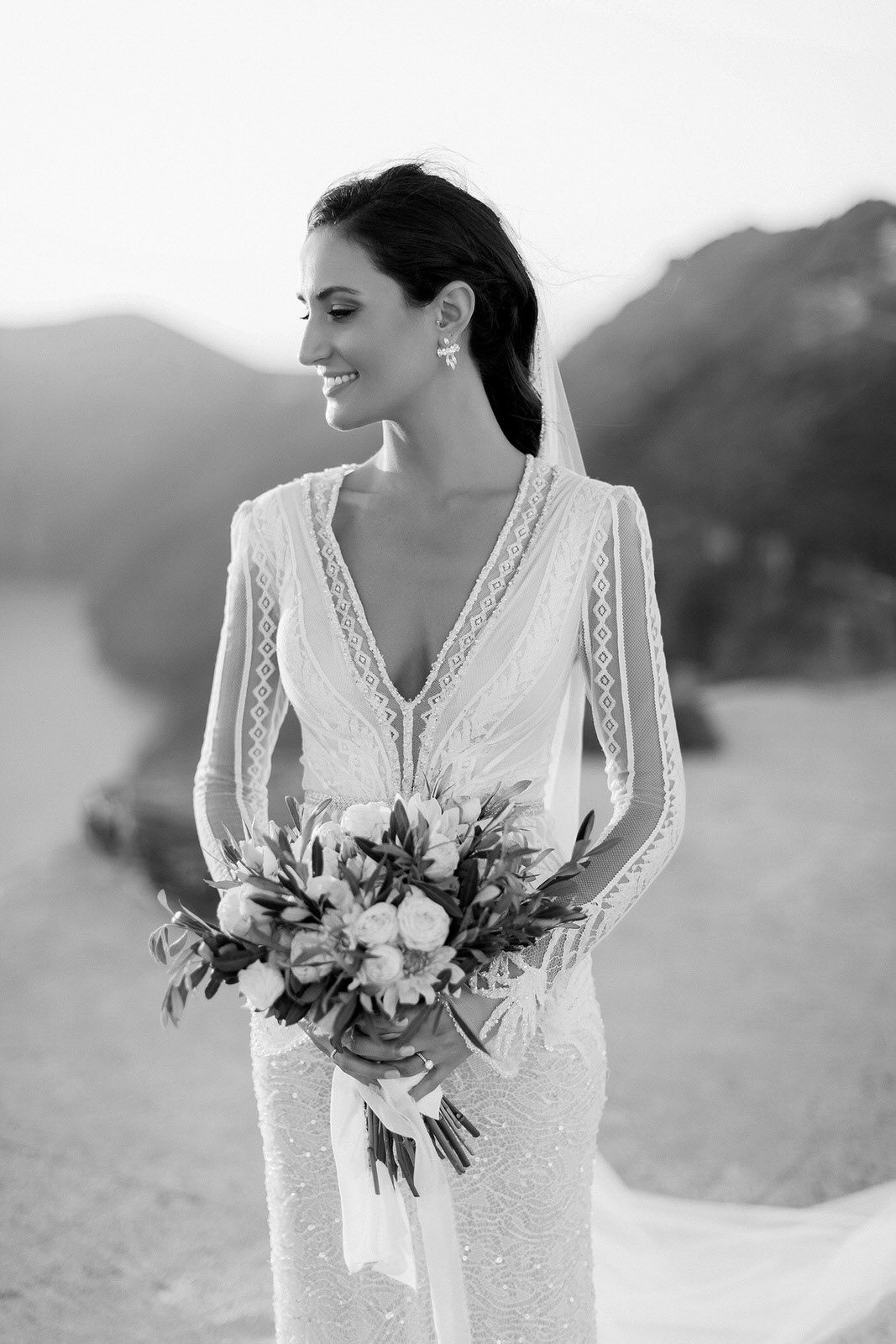 Anna has a very calming presence and it made our time in front of the camera the most relaxing experiences of our wedding weekend.
We knew our photos were going to turn out beautiful , but we were still blown away when we received our wedding photos. We couldn't recommend Anna enough!