ITALY Wedding Photographer │Anna Roussos
The Amalfi Coast is any romantic's dream wedding destination. Gorgeous views can be seen from the cliff's edges overlooking the perpetually churning Tyrrhenian Sea below. The scent of lemon trees fills the air, and the magenta bougainvillea flowers bloom across the terraces and run through the streets. As a wedding photographer in Amalfi Coast, Anna Roussos catches all of these delightful details. But it is the brides, ever-stylish and graceful in this idyllic Italian location, that radiate most of all with Anna's attentive nature. The famed Amalfi Coast is an escape into one of Italy's most alluring settings, and Anna is eagerly waiting to collaborate with couples from far and wide to create spectacular wedding images.
The ultimate take-your-breath-away destination for a dreamy wedding - the Amalfi Coast! One of its most spectacular features is its stunning sunsets out over the endless Mediterranean horizon. Bearing this in mind, all of Italy's wedding photographers would agree that as the sun goes down that this is the ideal time for breathtaking photographs. But whether you choose to have your ceremony in chic Sorrento, colorful and cosmopolitan Positano, or any of the other quaint towns, it is a delightful decision to make. Wherever you celebrate your love on Italy's most iconic stretch of coastline, Anna Roussos vows to capture the gestures of love on your most joyous day.
For brides who epitomize class and poise, wedding photographer in Amalfi Coast Anna Roussos is by your side
There are very few moments that compare to a bride's wedding day. Meaningful moments with friends and family and the excitement of a new chapter of a love story make for images to remember for a lifetime. As an experienced Italy wedding photographer, Anna Roussos honors this notion and highlights your natural beauty and exuberance in a timeless way. Anna is able to capture the romantic aura of the Amalfi Coast while always ensuring that your personal style and the vision of your day are at the forefront of images to cherish for a lifetime.
Years of working closely with stylish couples have given Anna the opportunity to expertly hone her skills as a wedding photographer in Amalfi Coast, which is perhaps the chicest location in all of the Mediterranean. The essence of this Italian wonder always shines through in Anna's photography, which is made even more beautiful by the beaming brides who have chosen the Amalfi Coast as the dreamscape locale for their wedding. Anna's masterful skills, fashion-forward visions, and gentle character are ideal for creating images that are an enduring reminder of your special day.
Anna Roussos, an Italy wedding photographer for brides who seek the modern fairytale
FAQs for a dreamy Amalfi Coast wedding
Where can I get married on the Amalfi Coast?
The Amalfi Coast is bursting with whimsical towns that are speckled with colorful houses, lush landscapes, and breathtaking views of the sea. Some of the most cherished towns are Positano, Sorento, and Ravello, which are abound with dreamy resorts with spectacular balconies overlooking the sea. For a traditional affair, Villa Cimbrone in Ravello, the Duomo di Sant'Andra in Amalfi Town, or the Church of San Pancrazio in Conca dei Marini are excellent tried and true backdrops for your wedding photographer in Amalfi Coast to work their magic. Furthermore, Belmond Caruso Hotel in Ravello is becoming increasingly trendy and a visual delight!
What is the best time of year to get married on the Amalfi Coast?
An experienced wedding photographer in Amalfi Coast knows how spectacular the signature Mediterranean sun and flourishing flowers are on the Italian coast, both of which are at their peak from the late spring to early autumn. Additionally, this is the best time to swim on the beautiful, world-renowned beaches. But because Amalfi Coast is a popular destination for visitors, this is when it can be quite crowded especially seaside, in restaurants, and at various accommodations. For a more low-key celebration, consider April or October.
Where should I stay on the Amalfi Coast for a honeymoon?
The Amalfi Coast is one of the most sought-after honeymoon destinations ripe with unparalleled beauty, award-winning restaurants, and some of the best beaches in the world. It is abundant in luxury resorts including NH Collection Grand Hotel Convento di Amalfi for uber-luxe, the glamorous Hotel Santa Caterina in Amalfi Town, or the sprawling Belmond Hotel Caruso in Ravello. No matter where you stay or what you do, your wedding photographer in Amalfi Coast can meet you after your nuptials to capture stunning honeymoon photos to look back on forever.
Breathtaking scenery. An incomparable love.
Weddings on the Amalfi Coast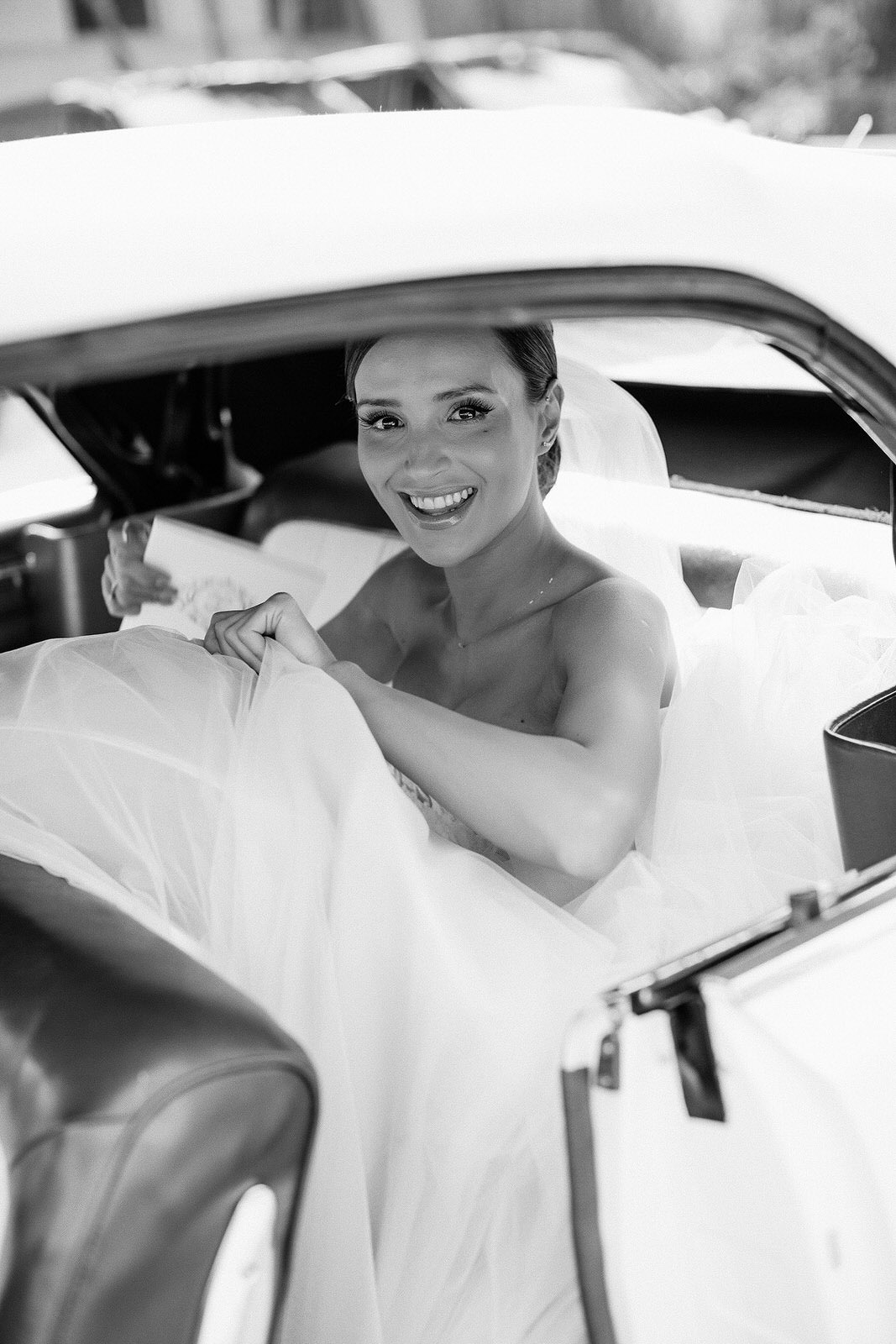 Italy wedding photographer for weddings and honeymoons
There's something undeniably magical about the Amalfi Coast. The cool sea breeze, stunning scenery, and innate Italian charm seem to usher in an aura of romanticism that is unlike any other place I photograph. When I am asked to be a wedding or honeymoon photographer in Amalfi Coast, I jump at the chance to be part of capturing love in one of the most beautiful places on earth.
As your photographer, I work tirelessly to capture the spirit of the Amalfi Coast, ensuring I highlight its greatest features. I take pride in working collaboratively with brides who embody all different styles, backgrounds and have a unique story to tell. I vow that I will take all of these factors into account to create images that you love and cherish for all time. Whether we work together for the day of your nuptials or for a lavish honeymoon pictorial, I cannot wait to meet you in the land of amore.
"Amazing photographer for our destination wedding in Italy!"
Anna was the first vendor I hired because I follow her on Instagram and I knew I wanted the aesthetic she created. We live in the US but planned a destination wedding in Italy. The whole process was smooth and fun and we just had a wonderful time working with Anna as our Italy wedding photographer.
We also hired her for an extra day of portrait shooting and she was super accommodating. There was no stress at all, which was just how I liked it! Anna is also very professional and our parents and guests all enjoyed her too. Seriously I can't recommend Anna more - just hire her!
Fill in the form and you will hear back from Anna within 24 hours.
For urgent requests you can email at anna@annaroussos.com
or call at +30 (0) 6946 365 552